Strategic Plan Committee
Meet our Strategic Plan Committee members!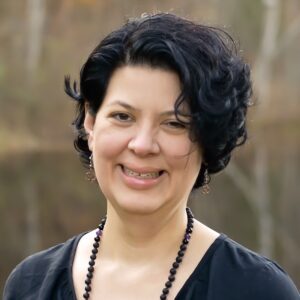 Misty Ginicola
Co-Chair
She/Her/Hers Pronouns
Dr. Misty Ginicola, PhD, LPC, RYT-200 is a Professor at Southern Connecticut State University. She has been in clinical practice for 13 years, where she specializes in working with LGBTQI+ people and Highly Sensitive People. She is also a Registered Yoga Teacher. Her research is on Counseling LGBTQI+ people and creative counseling techniques. She recently published Affirmative Counseling with LGBTQI+ People through ACA. She identifies as Two-Spirited and Bisexual. She is the proud mother of a son, a trans daughter, two Corgis, and a beautiful black kitty.
Email: [email protected]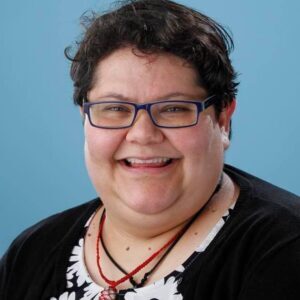 Margarita Martinez
Co-Chair
They/Them/Theirs Pronouns
Mz. Margarita Martinez, M.Ed is an Academic Success Counselor and Student Development Curriculum Cluster Chair at Northern Virginia Community College.  They have been in higher Ed in several roles for the last 20 years including Admissions, Financial Aid, College Access, specializing in Latinx and LGBTQPIA populations. They are very involved in several ACA subdivisions/state chapters. Margarita is also an avid knitter, a Pokemon-Go master, and identities as Non-Binary/Genderqueer and Bisexual/Queer. Margarita is married to an amazing Counselor and has two black cats, Spooky and Midnight.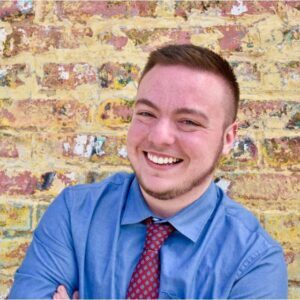 Mickey White
Co-Chair
He/Him/His Pronouns
Mickey E. White, PhD, NCC, is an Assistant Professor of Counseling at East Tennessee State University and he identifies as a White Queer transgender man. His research engagements center the voices of those with intersecting marginalized identities within the LGBTQI+ community and diversification of leadership development and recruitment within counseling and counselor education. Mickey was the 2018-2019 doctoral SAIGE Emerging Leader and a 2018-2020 SACES Emerging Leader. His clinical specialties include working with LGBTQI+ individuals and Animal-Assisted Therapy.
Email: [email protected]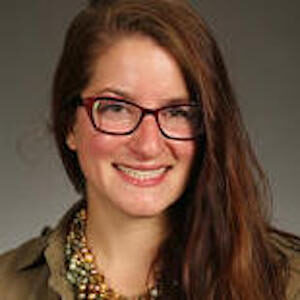 Whitney Akers
She/Her/Hers and They/ Them/Theirs Pronouns
Whitney P. Akers, PhD, LPC, NCC, ACS is an Assistant Professor at The University of North Carolina at Pembroke and has been in clinical practice for 9 years, collaborating with LGBTQ+ clients in accessing wellness, empowerment, and liberation. Whitney's research centers on how LGBTQ+ people experience outness, and how intersections of identity influence mental health, wellness, perceived levels of safety, and identity pride. Whitney identifies as queer, non-binary, Latina/x, and disabled and works to dismantle systems of violence and oppression through advocacy, art, and activism.
Email: [email protected]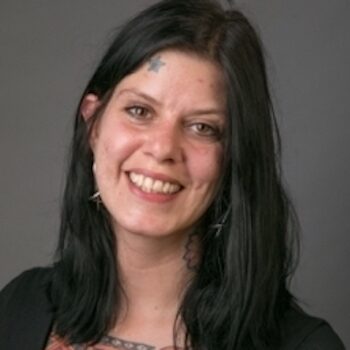 Laurie Bonjo
They/Them/Theirs & She/Her/Hers Pronouns
Dr. Laurie Bonjo is an assistant professor in the CACREP-accredited school counseling program at Southern Connecticut State University and is a member of the Strategic Planning Committee for SAIGE. Dr. Bonjo has worked in both school and agency settings, with a focus on LGBTGEQIAP+ folks and their families. Dr. Bonjo's primary research and teaching interests are in social justice, multicultural applications with diverse and intersectional identities, specifically identity development, attachment, resilience, and issues concerning power and privilege among underrepresented and underserved individuals and groups.
Email: [email protected]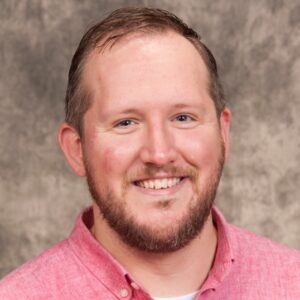 Adam Carter
He/Him/His Pronouns
Dr. Adam Carter, PhD, LCPC, NCC, ACS, CCMHC is an Assistant Professor of Counseling at Northern Illinois University.  He has practiced child and family focused counseling in community, home-based, and private practice setting since 2008.  He currently researches grief and loss issues in counseling focusing on grief responses and counseling of pre-school aged children and on how counselors-in-training are taught to work with grieving children. He currently serves as a SAIGE Professional Trustee working with state branches and membership concerns.
Email: [email protected]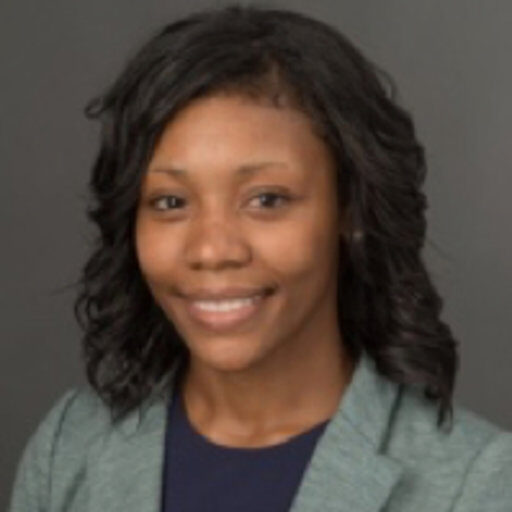 Adrienne Erby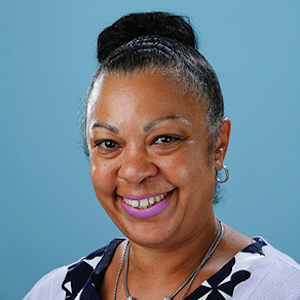 Kim Lee Hughes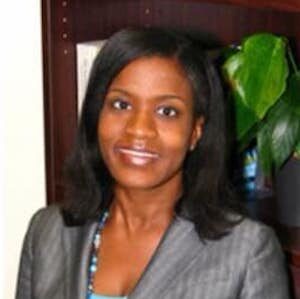 Tameeka Hunter
She/Her/Hers Pronouns
Tameeka Hunter, 
M.S., LPC, NCC, CRC is a
D
octoral 
S
tudent
 in the 
Counseling and Psychological Services
department
at Georgia State University has a master's degree in Rehabilitation Counseling
.
She 
served as the Director of the Disability Resource Center at Clayton State Universit
y.
H
er sc
holarship and professional interests 
include intersectional diversity, 
disability/chronic illness
,
 sexual and gender minorities
, resiliency, and coping.
 She is the 2019
American Rehabilitation Counseling
Association Doctoral 
Student of the Year and a 2018 
NBCC Minority Fellow
.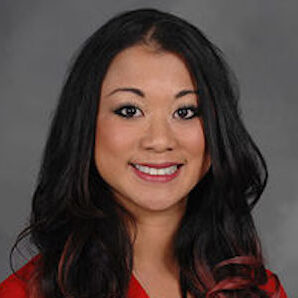 Stacey Litam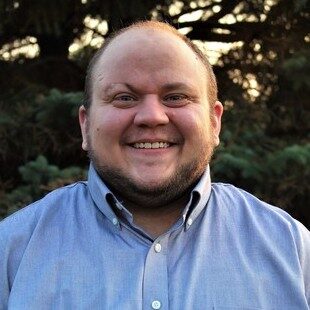 Matthew Lonski
Roberto Carlos Martinez
He/Him/His Pronouns
Roberto Carlos Martinez, M.Ed is a Counselor at a Northern Virginia addiction treatment center. He has had several roles doing individual and group counseling with "at-Risk" youth and adults recovering from addiction. His professional experience includes working with marginalized communities including seniors, Latinx, LGBTPQIA+, and racially diverse folx. Roberto recently contributed to How Qualitative Data Analysis Occurs: Moving Beyond "Themes Emerged." Roberto is involved in ACA subdivisions and state chapters. He identifies as Bisexual and is married to a wonderful counselor. He has two black cats who greatly enjoy moments of mindfulness on a yoga mat.
Email: [email protected]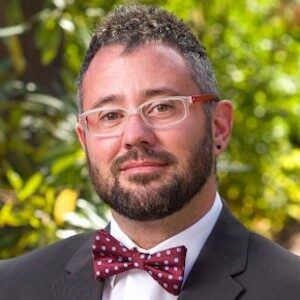 Rafe McCullough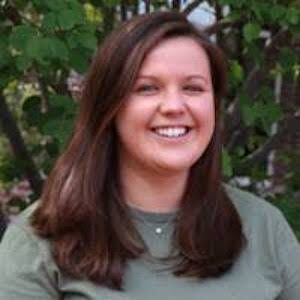 Stacy Pinto
She/Her/Hers Pronouns
Dr. Stacy Pinto, PhD, LAC, Certified School Counselor is an Assistant Clinical Professor at the University of Denver. Her experience spans a variety of counseling settings, including P-12 and higher education environments, and both in-home and community-based mental health services. Her research focuses on intersectionality, sexual identity labeling and language, and the creation of affirming counseling environments and relationships. She identifies as lesbian.
Email: [email protected]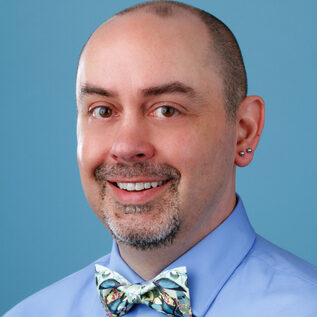 Jared Rose
He/Him/His Pronouns
Dr. Jared S. Rose, PhD, LPCC-S, NCC, EMDRC is an Assistant Professor in Bowling Green State University's Clinical Mental Health & School Counseling Programs and owner of a private practice. In medical, public health, and clinical arenas, he has over 25 years experience as a helping professional. His areas of clinical practice, research, and teaching include LGBQ+ and Trans; HIV and AIDS; human trafficking; sex and sexual health therapy; and ethical issues in the counseling profession. He is a gay man, queer and trans activist, husband, and fur-father.
Email: [email protected]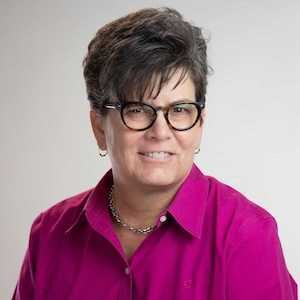 Jane Rheineck
Sher/Her/Hers Pronouns
Dr. Jane E. Rheineck, LPC, NCC is an Associate Professor in Counseling at Mount Mary University. Dr. Rheineck identifies as a lesbian. Her extensive clinical background includes inpatient, outpatient, higher education, school-based, and community counseling across the lifespan. Dr. Rheineck has an ongoing program of research and scholarship that focuses on LGBTQ issues in counseling. In addition to her current role for SAIGE, she has served as SAIGE and Association for Adult Development and Aging Past President, as Treasurer and Executive Committee Member for ACA.
Email: [email protected]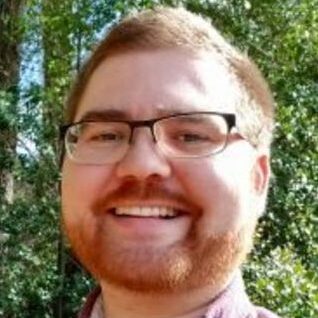 Andrew Shaw
They/Them/Theirs Pronouns
Andrew Shaw, M.Ed., LPCA, NCC is a counselor working in Raleigh, North Carolina. An alum of NC State University's Clinical Mental Health Counseling program and of CCERC (Community Counseling, Education, and Research Center), Andrew strives to practice trauma-informed, evidence-based, and multiculturally-affirming counseling. Their areas of interest include LGBTQIA+ affirming care, wellness from a Health At Every Size perspective, trauma-informed mindfulness, and sensory processing sensitivity (also known as the "highly sensitive person" or "HSP" trait). Andrew is queer and nonbinary.
Email: [email protected]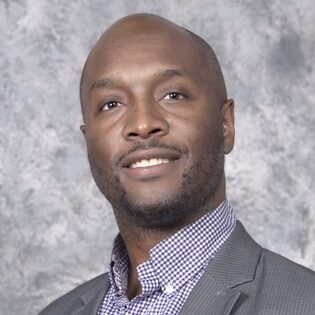 Tony Spann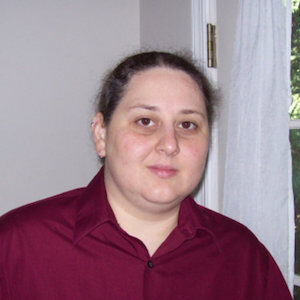 Marion Toscano
She/Her/Hers Pronouns
Marion E. Toscano, PhD, LCPC (MD), NCC is an Assistant Professor at Mount Mary University. She is a committed researcher, educator, and counselor who until recently, practiced counseling at an outpatient mental health clinic. Her research interests include the areas of Identity, LGBTQ, Historical Traumas, Minorities, Spirituality, Sub-cultures, Teams, and Teamwork. Currently, she is working on refining a measure of self-acceptance that she created as part of her dissertation for her PhD. She identifies as a lesbian and is now happily married to her long-time partner.
Email: [email protected]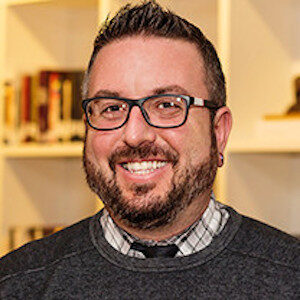 Cory Viehl
He/Him/His Pronouns
Dr. Cory Viehl, PhD, LMHC, LPC, NCC, ACS is the Academic Program Director and Associate Professor of the Master of Arts in Counseling program at City University of Seattle. He has been in clinical practice for 11 years in various settings including IOP, college counseling centers, and private practice. His research and professional interests center on LGBTQI+ individuals in counseling, counselor education, and supervision. More specifically, his publications focus on sexual and gender minority counselors and experiences of minority stress as well as experiences of coping and burnout.
Email: [email protected]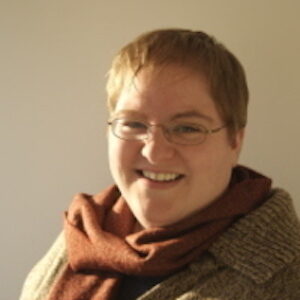 Suzy Wise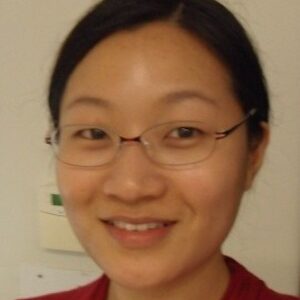 Eunhui Yoon