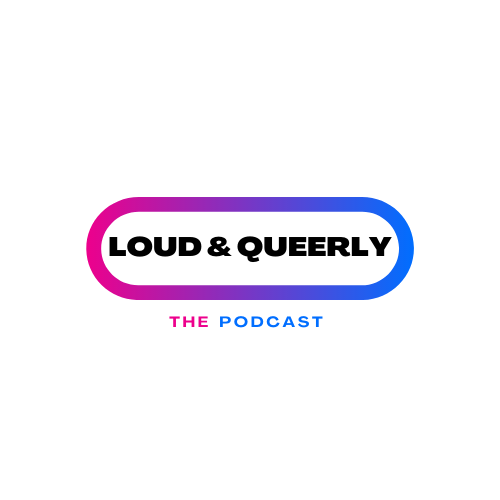 Podcast Episodes
Episode #1 - Released 3.23.22
Spotify Link (Episode #1): https://lnkd.in/eNqUPQgb
 
Submissions to Loud & Queerly
The Society for Sexual, Affectional, Intersex, and Gender-Expansive Identities (SAIGE) is proud to present a new podcast project, Loud & Queerly! This podcast aims to fill the gap between scholarly publication and other modes of dissemination of empirical-based information. Through offering a practice and community-based podcast, we will explore what SAIGE members are doing to support the LGBTGEQIAP+ community in the counseling profession. We hope to increase access to resources and best practices within our membership and beyond.
To keep pace with the swiftly evolving landscape of affectional, sexual and gender identities, we aim to engage SAIGE members in sharing their fresh, innovative research and practices in serving LGBTGEQIAP+ clients. Through the offering of a podcast featuring member-submitted content, we hope to foster ongoing dialogue about ensuring the counseling profession is meeting the needs of the LGBTGEQIAP+ community, and increasing awareness and advocacy.
This podcast is for SAIGE members by SAIGE members. Likely, the first of its kind in the counseling profession, this member-featured podcast will offer a conversation about what counselors are doing across the nation to serve the needs of the LGBTGEQIAP community. Further, the intended audience for this podcast includes professional counselors, counselor educators, counselors-in-training, and other helping professions serving the queer and trans community. The podcast will provide insight and dialogue about what members are doing to meet the needs of counseling professionals across the nation.
Type of Content & Topics of Interest:
Interview(s) of self or others
Narrative Portraits/Storytelling
Round Table Format (Researchers/Counselors discussing important concepts)
Poetry, Art, Music -related interventions with LGBTGEQIAP+ clients and students
Amplifying the Voices of Queer and Trans People of Color
Rural Counselors serving the Queer and Trans community.
Increasing visibility of bisexual, pansexual, asexual, gender nonbinary, and other queer identities.
Queer and Trans affirming counseling practices.
Working with Marginalized Youth/Adolescents
Interested in contributing to the podcast? Email us at [email protected] with any questions!