Dr. Nathaniel Smith, LPC, currently serves as Visiting Assistant Professor of Counseling at the University of Houston Clear Lake. While technically from many places, Nate called Wyoming home the longest. He holds a B.A. in Music where he studied Jazz Piano and an MS in Counseling—both from the University of Wyoming. He completed his Ph.D. in Counselor Education from Texas Tech University. Nate's research interests include LGBTQIA issues in Counseling, narrative approaches in qualitative research, and the application of feminist counseling theories, specifically Relational Cultural Theory. He is an amateur Portuguese speaking jazz pianist and happily married to a world-renowned Brazilian concert pianist and parent to a 4-year-old goldendoodle named--Maple.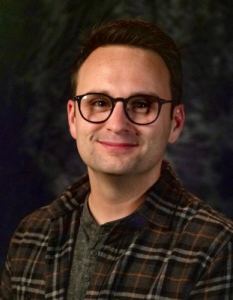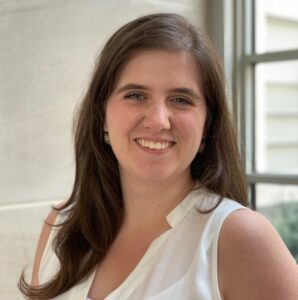 Katherine Michaels, NCC, is an Associate Licensed Counselor (ALC) at the University of Alabama at Birmingham (UAB)'s Center for Palliative and Supportive Care, within the UAB Psycho-Oncology Counseling Residency.  She obtained her Master's at UAB in Clinical Mental Health Counseling in August 2021, along with a graduate certificate in Marriage, Couples, and Family Counseling. Within her cohort, she was awarded Outstanding Clinical Mental Health Counseling Master's Student. She desires to work in research that explores distress and aging within LGBTGEQIAP+ communities in the Deep South. As a SAIGE Emerging Leader, Katherine looks forward to developing as a mental health professional and further advocating for the LGBTGEQIAP+ community.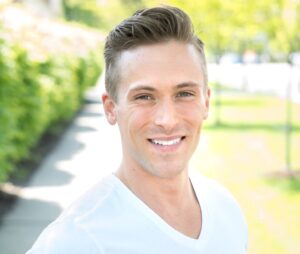 Dr. Clark Ausloos, LPC, LPSC, NCC, currently serves as a Clinical Assistant Professor at the University of Denver. Clark has worked in elementary, intermediate and junior high settings, as well as private practice, and in higher education. Clark continues to work towards making classrooms safe and accessible for students, especially queer and trans youth. Clark has an active research agenda, and continues to publish in peer-reviewed journals. He lives in Northwest Ohio with his husband and two pups: Sadie and Chester.
Questions? Want to reach us? 
Email: [email protected]