Our Executive Board
Meet the 2022- 2023 SAIGE Executive Board! We are from all areas of the country; however, we are connected and united in purpose: Serving SAIGE and its members.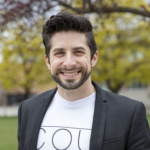 Rob McKinney
He/Him/His
Dr. Rob McKinney, LMHCA, NCC is an Assistant Professor in the Department of Counselor Education at Gonzaga University in Spokane, Washington. Rob earned his Ph.D. in Counselor Education and Supervision at Kent State University and his Master's from Eastern Illinois University. He is proud to be a member of ACA, ACES, SAIGE, and the Washington Chapter of SAIGE. Rob also serves as the Chapter Faculty Advisor for Gonzaga's chapter of Chi Sigma Iota (Gamma Chi Epsilon). His professional and research interests include LGBTGEQIAP+ considerations in counseling, multicultural counseling, and various advocacy-related issues.
Tamekia Bell
She/Her/Hers
Dr. Tamekia Bell (she/her/hers) is an Assistant Professor in the Department of Counselor Education, School Psychology, and Human Services at University of Nevada - Las Vegas. Dr. Bell has served on the SAIGE board since 2017 as Secretary, Professional Trustee – Multicultural and Social Justice Concerns, and currently serves as the Immediate Past-President. Dr. Bell has held other leadership positions within several professional counseling organizations, such as Chair of the Professional Development Committee for the Illinois Counseling Association (ICA), Secretary of Illinois SAIGE (IL-SAIGE), President and Past-President of Illinois Counselor Education and Supervision, and Co-Chapter Faculty Advisor of Chi Sigma Iota – Gamma Sigma Upsilon at Governors State University. Dr. Bell's research interests include multicultural competency as it relates to individuals with disabilities and LGBTGEQIAP+ individuals, Intersectionality, and research, assessment, and program evaluation in counseling.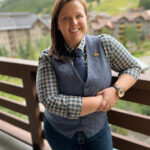 Stacy Pinto
She/Her/They/Them
Dr. Stacy Pinto is a Clinical Assistant Professor in the Department of Counseling Psychology and the Director of the School Counseling program at the University of Denver. She completed her graduate degrees at Montclair State University, is a certified school counselor, on the Editorial Review Board for the Journal of LGBTQ Issues in Counseling, and has provided counseling and educational services across community agency and P-20 contexts. Her scholarly interests include intersectionality and sexual identity labeling and language and her involvement with SAIGE has included strategic planning, conference committees, and as the 2022-2023 President of Colorado SAIGE.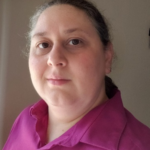 Marion Toscano
She/Her/Hers
Marion E. Toscano, PhD, LPC (WI), LCPC (MD), NCC is an Assistant Professor at Mount Mary University. She is a committed educator, researcher, and counselor. Her areas of research include the areas of Diversity Equity and Inclusion, Identity, LGBTQ+, Historical Traumas, Spirituality, Sub-cultures, Teams, and Teamwork. Her recent work includes creating and validating a measure of self-acceptance. She identifies as a lesbian and is now happily married to her long-time partner.
Mickey White
He/Him/His
Dr. Mickey White, NCC, BC-TMH (he/him), is an Assistant Professor of Counseling at East Tennessee State University. His research agenda includes intersectionality and gender identity among trans individuals; the process of identity disclosure for LGBTGEQIAP2S+ professionals; and multiculturalism and social justice in counseling. He is a past emerging leader for SAIGE, and has been an active member since 2013. His personal and professional commitments to equity and inclusion stem from his own intersectional identities and on behalf of his past, present, and future clients, students, and supervisees.
Jane Rheineck
Governing Council Representative
Sher/Her/Hers
Dr. Jane E. Rheineck, LPC, NCC is an Associate Professor in Counseling at Mount Mary University. Dr. Rheineck identifies as a lesbian. Her extensive clinical background includes inpatient, outpatient, higher education, school-based, and community counseling across the lifespan. Dr. Rheineck has an ongoing program of research and scholarship that focuses on LGBTQ issues in counseling. In addition to her current role for SAIGE, she has served as SAIGE and Association for Adult Development and Aging Past President, as Treasurer and Executive Committee Member for ACA.
Ami Crowley
Board Trustee
State Branches

She/Her/Hers
Dr. Ami Crowley is an Associate Profession in the Counselor Education Department for The Chicago School of Professional Psychology Online. In addition to being an educator, she is a supervisor, clinician, and mentor. Her research interests are in the areas of multicultural competency in supervision, harm reduction, diversity integration in counselor education, addictions, and LGBTQ+ counseling. She was the founding President for SAIGE-FL (Formally FALGBTIC) and is a current member of IAAOC's Ethics Committee. She identifies as Queer and lives outside of Orlando, FL with her spouse and their three children.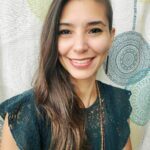 Mariangelly Sierra
Board Trustee
Multicultural & Social Justice Concerns

She/They/Ella
Dra. Mariangelly Sierra (She/They/Ella), LCMHCA, NCC, is a Contributing Faculty member of Walden University's School of Counseling, a National Certified Counselor, and a Licensed Clinical Mental Health Counselor in private practice. er current clinical focus is on supporting the Latinx and LGBTQIA+ communities. In the past, she has worked with non-US citizens on the Texas-Mexico border and refugee families survivors of trauma from countries in Africa, the Middle East, and Southeast Asia. Mariangelly's research interests include multicultural competence in counseling and counselor education and supervision.
Whitney P. Akers
Board Trustee
Research & Scholarship

She/They
Whitney P. Akers, PhD, LCMHC, NCC, ACS is an Assistant Professor in the Department of Counseling and the Director of the Clinical Mental Health Counseling Program at
the University of North Carolina at Pembroke. A National Certified Counselor, an Approved Clinical Supervisor, and a Licensed Clinical Mental Health Counselor, Dr. Akers' clinical experience
includes counseling in community agency, inpatient, spiritual care, hospital/integrated care, detention center, school, equine therapy, and private practice settings. Their research interests
center on the ways in which people who identify as LGBTQIA+ experience outness, how intersections of queerness and race, class, ability, spirituality, and ethnicity influence mental
health and wellness, and how these intersectional lived-experiences are impacted by the current sociopolitical climate in terms of access to safety, survival, and personhood.
Devan Livaudais
He/Him
Devan (he/him) identifies as a queer and neurodivergent individual, using he/him pronouns. Currently, Devan is undertaking the final year of his Master's Program in Clinical Mental Health Counseling at Saybrook University. His professional objective is to assist individuals in navigating life's complexities through a well-rounded therapeutic approach, encompassing the person-centered methodology, Cognitive Behavioral Therapy, narrative therapy, and nature therapy. Devan is a lifelong learner who seeks novel experiences and knowledge expansion. Outside his academic and therapeutic commitments, he appreciates moments of tranquility with his partner and their cherished pets.
.
Gene Dockery
Chair of
Public Policy Committee
Them/Them/Theirs
Gene Dockery, MA, LPC, NCC, is a doctoral candidate in counselor education and supervision at Ohio University. They work in private practice, specializing in queer neurodivergence, counseling adolescents, adults, and couples. Gene is active in legislative advocacy through the Ohio Counseling Association, where they lead the organization's efforts against anti-LGBTQIA bills. Their research is focused on trans and queer liberation, advocacy, and disability justice.
Sheldon Aaron
Chair of Emerging Leaders Committee
He/Him/His
Sheldon Aaron (he/him) is a doctoral candidate with the University of Central Florida in Orlando, FL. Sheldon is also Core Faculty at William James College in Newton, MA. Sheldon graduated from Eastern Illinois University with his master's degree in Clinical Mental Health Counseling. Sheldon is a Licensed Clinical Professional Counselor in Illinois, a National Certified Counselor, and holds Level-1Training in Gottman Method Couples Therapy. In his clinical work, Sheldon specializes in working with LGBTGEQIAP+ adolescents and adults, and individuals presenting with depression, anxiety, suicide ideation, relational difficulties, and general adjustment related symptoms. Sheldon's research interests include counseling instructor and student development, advancement of cultural humility and sensitivity when working with students and clients of color and who identify as LGBTGEQIAP+ and the advancement of professional standards of care with these populations. Sheldon is an active member of ACA, ACES, AMCD, SAIGE, and CSJ. Last, Sheldon is the Chair of the Emerging Leaders program with SAIGE, and is one of the graduate editorial assistants for JMCD.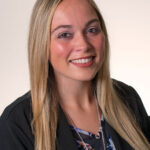 Sandra Gavin
Trustee of Membership & State Branches
She/Her/Hers
Dr. Sandra Gavin, PhD, LPC, NCC is an Assistant Professor of Counselor Education at Adams State University, a Licensed Professional Counselor, and a National Certified Counselor. Her research interests focus on increasing counseling self-efficacy and competency of counselors-in-training to work with LGBTQIA+ people. Sandra continues to work in private practice, primarily with LGBTQIA+ clients. She currently serves on the Editorial Review Board of the Journal of LGBTQ Issues in Counseling. Sandra identifies as bisexual and lives in Alamosa, CO.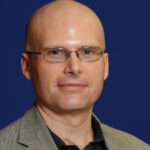 Jeffry Moe
Editor-In-Chief
Journal of LGBT Issues in Counseling
He/Him/His
Jeff Moe, PhD, LPC, is an associate professor of counseling at Old Dominion University. He earned his doctorate in counselor education and supervision from the University of Toledo, and has worked as clinical mental health counselor in a variety of settings with a specialization in serving LGBTGEQIAP+ clients. His research on LGBTGEQIAP+ issues in counseling has appeared in national journals including the Journal of Counseling & Development, Journal of Homosexuality, Journal of Counseling Psychology, Journal of Gay and Lesbian Social Services, Professional School Counseling, and the Journal of LGBTQ Issues in Counseling. He currently serves as the editor of the Journal of LGBTQ Issues in Counseling, and has served as Secretary of ACES, President of the Virginia Association of LGBT Issues in Counseling, and Treasurer of the Association for Child and Adolescent Counseling
https://orcid.org/0000-0002-5586-3415
Amanda Brace
Chair of
Rainbow Run Committee
She/Her/Hers
Amanda Brace, Ed.S, LSC, PCC-S, has received specialized training in helping children and adolescents with learning disabilities, adjustment issues, and issues surrounding bullying (including cyberbullying). Amanda enjoys working with children, adults, families, and couples using a creative, holistic, and systemic approach to counseling enabling clients to explore the issues that have interrupted their lives. She also specializes in EMDR, as well as working with children who have experienced the loss of a loved one. Amanda is one of the authors of the ALGBTIC Competencies for Counseling with LGBQQIA Individuals.
Clark D. Ausloos
Chair of Technology & Resource Committee
He/Him/His
Dr. Clark D. Ausloos, PhD, LPC, LPSC, NCC, currently serves as a Clinical Assistant Professor at the University of Denver, and also works clinically in Northwest Ohio, working with youth and families who identify as LGBTGEQIAP+. Dr. Ausloos was nominated for Toledo's 20 Under 40 Award, Chi Sigma Iota's Outstanding Practitioner Award, and the OACES Professional Integrity and Leadership Award. Dr. Ausloos was a NBCC Minority Fellow (2019), and was selected to serve as an Item Writer/Content Expert for the National Counseling Exam (NCE). Dr. Ausloos has several publications published/in press in peer-reviewed journals, book chapters, and has presented over 60 professional conference presentations.
Jordan Westcott
Co-Chair of Education Committee
She/Her/Hers
Jordan B. Westcott, MS, NCC (she/her) is a PhD Candidate in Counselor Education at Virginia Tech. She also serves as an Adjunct Professor for Virginia Tech. Through qualitative and quantitative approaches, Jordan explores structural factors that facilitate and inhibit LGBTQIA+ health equity and the role of counselors in advancing LGBTQIA+ health and wellness through research and practice. Her research also focuses on LGBTQIA+ identity at the intersections of aging and disability. She is currently investigating how barriers to accessing health services impact older sexual minority women with disabilities.
Gerard Lawson
Co-Chair of Education Committee
He/Him/His
Dr. Gerard Lawson, LPC, NCC is a Professor in the School of Education at Virginia Tech, and was the 66th President of the American Counseling Association, having served in that office from July 2017-June 2018.  Gerard earned his bachelor's degree from Virginia Tech, in Human Development, his Master's in Counseling from Longwood College, and doctorate in Counselor Education from the College of William and Mary, all in Virginia. Gerard has been a disaster mental health volunteer with the American Red Cross since 2002, and has supported numerous national, state, and local disasters. He was instrumental in helping to coordinate the counseling response to the tragic shootings at Virginia Tech in 2007, and he was the author of Virginia Tech's original Disaster Behavioral Health Plan. He serves as a consultant with the Department of Justice, Office for Victims of Crime, supporting communities in preparing for mass violence, and responding to communities affected by mass violence. His focus is on building resilience in the individuals (including counselors) and communities that are affected by disasters.
Tyler Davis
Masters Emerging Leader, 2023-2024
Tyler Davis (he/him) is a second-year graduate student pursuing his master's degree in clinical counseling at Eastern Illinois University. With a passion for serving the LGBTQIA+ community, Tyler draws from his experience as a volunteer digital crisis counselor with the Trevor Project, where he dedicated six years to supporting LGBTQIA+ youth in need. Recently, he has gained valuable practical counseling training as a practicum student and intern at RISE Behavioral Health and Wellness - the community mental health center in Douglas County, Illinois. For the 2023-2024 academic year, Tyler will continue his training as an intern at the Eastern Illinois University Counseling Clinic. In addition to his academic pursuits, Tyler actively contributes to his community as the local social chair for Chi Sigma Iota (counseling academic honor society) and as a member of his university's Gender and Sexual Diversity Center's advisory council.
Brook Fulton-Delong
Doctoral Emerging Leader, 2023-2024
Brook Fulton-DeLong (she/her/they/them) is a licensed clinical professional counselor (LCPC) in Maryland, working in private practice and as a lecturer at George Washington University. She is passionate about working with the LGBTGEQIAP+ communities to improve the counseling profession and education system; she specializes in sexuality and gender identity exploration and working with the transgender and gender-expansive (T/GE) communities. Brook earned her Clinical Mental Health Counseling master's degree from Johns Hopkins in 2020 and is currently a doctoral candidate in the Counselor Education and Supervision Ph.D. program at George Washington University. She is a current member of WPATH, SAIGE, ACES, ACA, and NBCC to support clients within the LGBTGEQIAP+ communities. Brook was an NBCC Minority Fellow from 2021-2022, further accomplishing her aims to bridge the gap between counselor education, advocacy, and counseling LGBTGEQIAP+ clients competently. Her dissertation focuses on the impact of the COVID-19 pandemic on the mental health and wellness of T/GE persons.
Jiale Man
New Professional Emerging Leader, 2023-2024
Jiale Man (he/him) is a Licensed Graduate Professional Counselor in Maryland and a National Certified Counselor. Upon graduating in August with his Ph.D. in Counselor Education and Supervision at Virginia Commonwealth University, he will continue his career as a counselor educator at Seattle University. Jiale has extensive work experience centering on individual experiences of marginalization, particularly concerning sexual/affectional identities and relationship orientations and how these experiences impact an individual's navigation of social systems. Jiale is currently completing his dissertation with a topic on exploring the relationship experiences of lesbian, gay, bisexual, and pansexual individuals in polyamorous relationships. His research agenda builds from his professional experiences to investigate the stress and resilience in various relationship configurations within the LGBTGEQIAP+ community.
Organizational Bylaws
Our Board follows the Bylaws of SAIGE.